Deciding where to buy a home and how to plan the process can be tricky, especially if it's your first time buying. Having a homebuying guide for reference can be a valuable resource when starting the process. Follow Jim Brunswick's guide to know why and how to buy in Grand Junction.
An overview of Grand Junction
Grand Junction's name nods to its crucial position between the Colorado River and Gunnison River. This city was settled in the 1880s by Europeans. The fertile lands drew settlers to the area, and today that land is used to produce cherries, pears, peaches, and corn. Also popular in this area is wine production, as the climate is perfect for the types of grapes used in red wine varietals.
As the largest city in Western Colorado, Grand Junction is a hub for transportation between Salt Lake City and Denver. However, the city has several other draws, such as its natural beauty. Natural attractions like the Colorado National Monument and the Grand Mesa nearby provide residents with plenty to do in the area.
Another great part of Grand Junction is
Downtown Grand Junction
. This historical area was a regular pitstop for Doc Holiday, and now its selection of boutiques, restaurants, and art galleries keeps it busy all days of the week. Home prices in Grand Junction have dropped since June, while the days to close have increased. If you're looking to buy in this area, now is an excellent time to make your move. Before buying, here are some other great perks of Grand Junction real estate.
Outdoor activities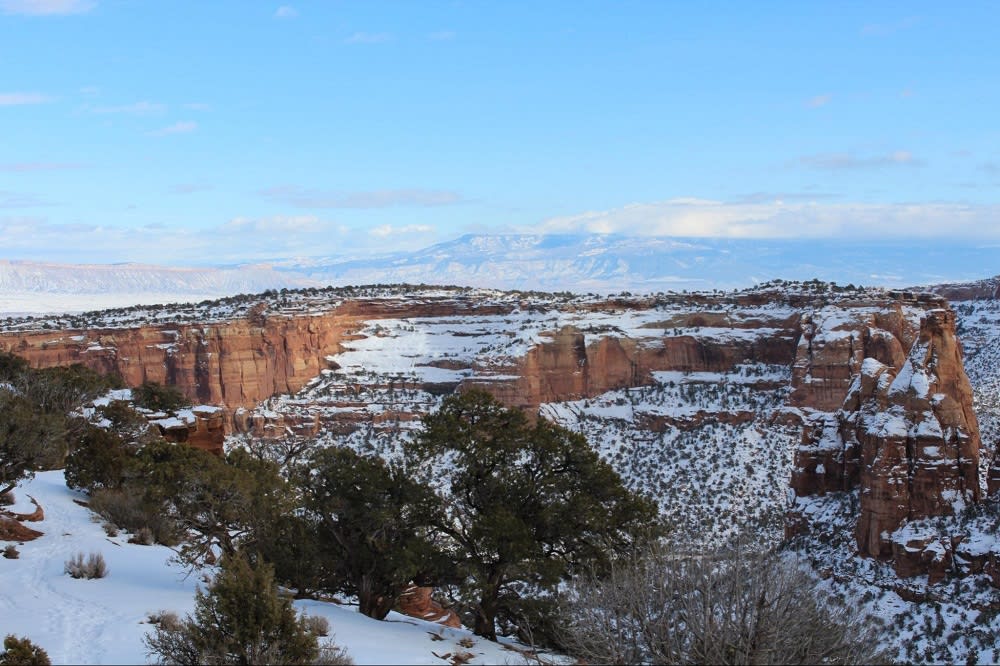 The
outdoor activities
in this city are endless, as residents are near Colorado National Parks like the Rocky Mountain National Park, Mesa Verde, and the Great Sand Dunes. Unique to the area is the Colorado National Monument, which is also known as "the heart of the world." This popular tourist attraction houses the Grand Mesa, the world's largest flat-top mountain. There are also 40 trails for hiking, biking, and horseback riding, and other canyons and mesas to admire.
There's plenty to do outdoors in all seasons of the year. The winter is prime time for skiing, snowmobiling, and snowshoeing. During the summer, residents golf, camp, and go whitewater rafting in outdoor recreation areas, while spring and fall are great for hikes and fishing.
Wineries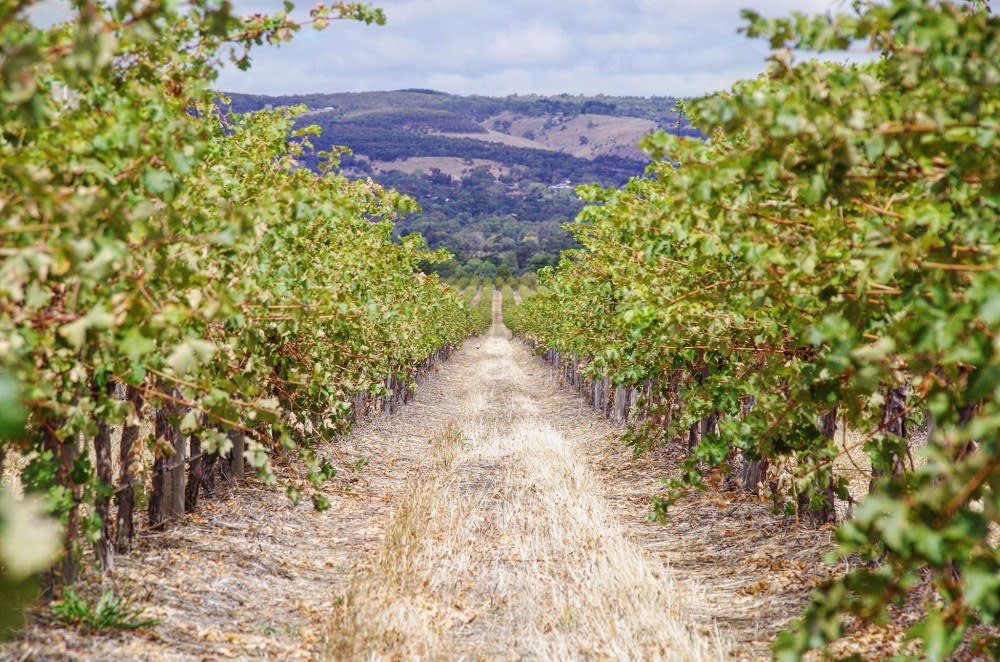 Although a bit unexpected, Grand Junction is also a great place to explore wineries. This city has dozens of wineries, making for a great tasting experience. Reserve a time at the Two Rivers Winery and Chateau to enjoy a gorgeous view of the mountain range and their vineyard while sampling their staples. Or visit Maison La Belle Vie Winery for lunch alongside one of their handcrafted wines.
Places to eat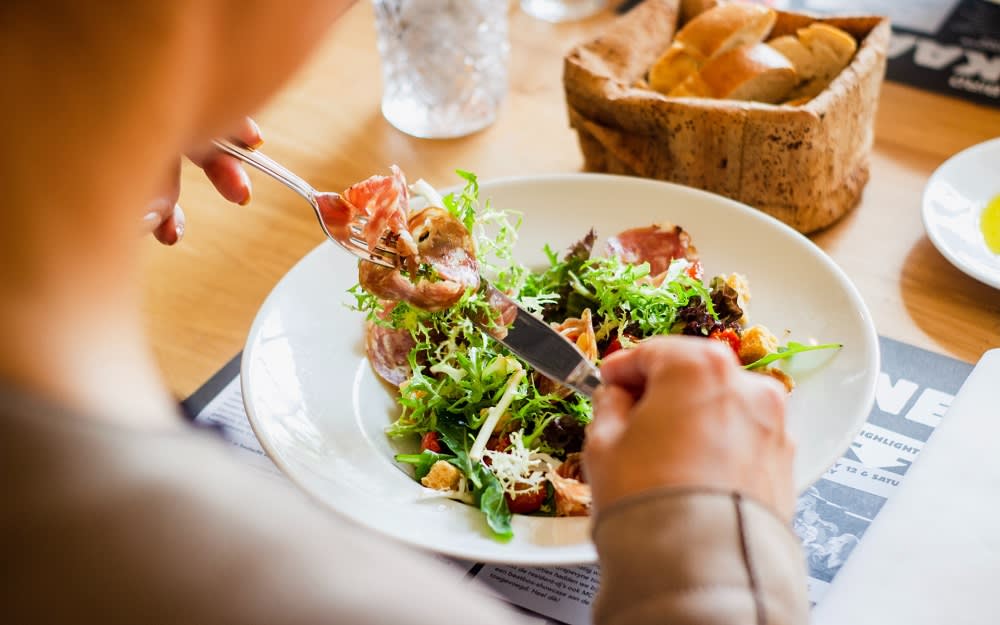 Several dining options span different cuisines for Grand Junction residents to enjoy. For a high-end experience, visit 626 on Rood. Or, for a pub-style American dinner, visit the Ale House. Four Winds Coffee and Tea is where you can grab a meal any time of the day with a great beverage. For some international cuisine, Enzo's Ristorante Italiano is an Italian spot with plenty of menu options to satisfy every type of eater. These are only a few places to dine in Grand Junction, making it a fun place to live.
What to know when buying
Once you're set on Grand Junction, here's what to know about the homebuying process. From budgeting to taking out a mortgage and negotiating an offer, many steps go into finalizing a deal. Follow these tips for a smooth buying experience.
Judge if you're ready
When judging if you're ready to buy, first contemplate personal factors, like if you're ready to leave the home you're currently in. Also, consider if now is a good time to buy. You may have other obligations, such as caring for family members or paying off debts, that might make buying difficult. Lastly, consider if you're financially prepared. Even if finances aren't an issue for you, reviewing factors like your debt-to-income ratio, credit score, home value, and equity is still significant.
Work with a real estate agent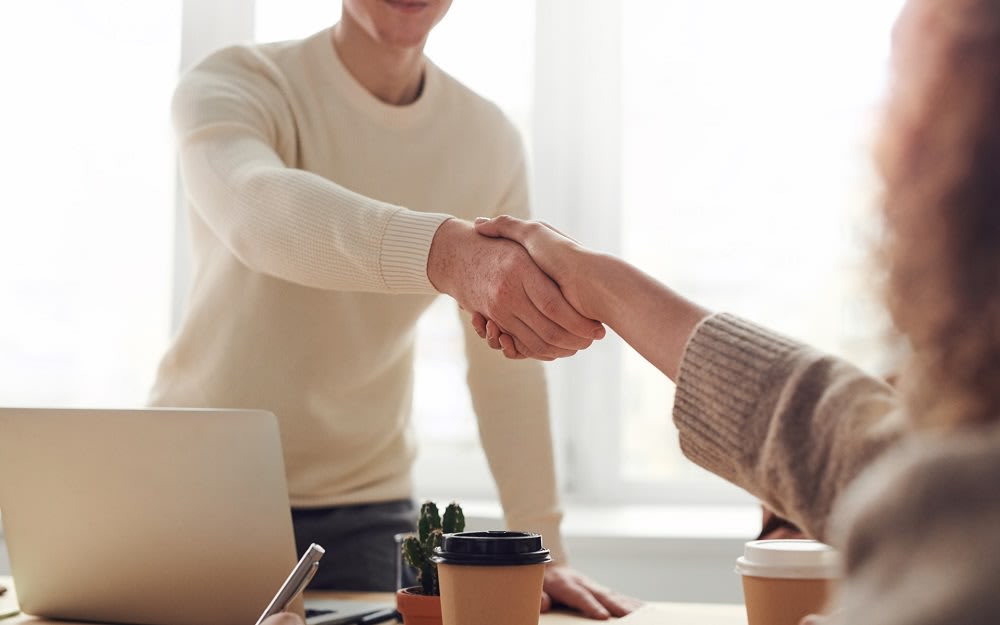 After you know you're ready to move, partner with a local and experienced real estate agent like those on The Brunswick Team. A real estate agent will have information on the types of homes available in the area and will be able to find properties that align with your needs. They'll also know local real estate market trends, which is helpful when figuring out when to buy. And they can help you negotiate a fair offer when you find a property you love.

A real estate agent also has a network of connections full of professional contacts you may need in the home buying process, such as a home inspector, mortgage, lender, or home appraiser. Do your research to find a good agent by asking for recommendations from friends and families or looking online.
Know your requirements
Lastly, knowing what you're looking for in a home is essential. This includes home-specific requirements like its price, size, and condition; neighborhood factors like an HOA; the type of community; and proximity to traffic. Consider where the property is located in relation to essential services like doctors and auto repair shops and entertainment, recreational, educational, and dining options.
Ready to search Grand Junction real estate?
Grand Junction
is a strong contender if you're looking to buy a new home. By following the above tips, you'll be ready to buy in no time. For help buying your new home, contact local agent
Jim Brunswick
to guide you through the process.
The Brunswick Team
is a godsend when buying homes in Western Colorado, and Jim will ensure you receive unparalleled service, advice, and results.

*Header photo courtesy of Shutterstock