Mountain biking
Fruita is one of Colorado's best mountain biking areas, carved from the natural rock formations around Grand Junction. These trails offer the perfect combination of beautiful terrain and challenging courses, making this area a hub for mountain bikers from around the US.
The 18 Road Trails is a quiet, leisurely ride through Colorado's unique beauty. This trail is ideal for beginners, warm-ups, or as a way to unwind in nature. Rabbit Valley and Lunch Loop Trails are intermediate courses, offering complex routes, steeper climbs, and narrow downhills.
For a hair-raising adventure try Kokopelli Loops. These intense trails feature technical challenges such as narrow switchbacks, long ride times, and breathtaking declines.
Mountain biking
in Fruita can be enjoyed by nature lovers, thrill seekers, and everyone in between.
Hiking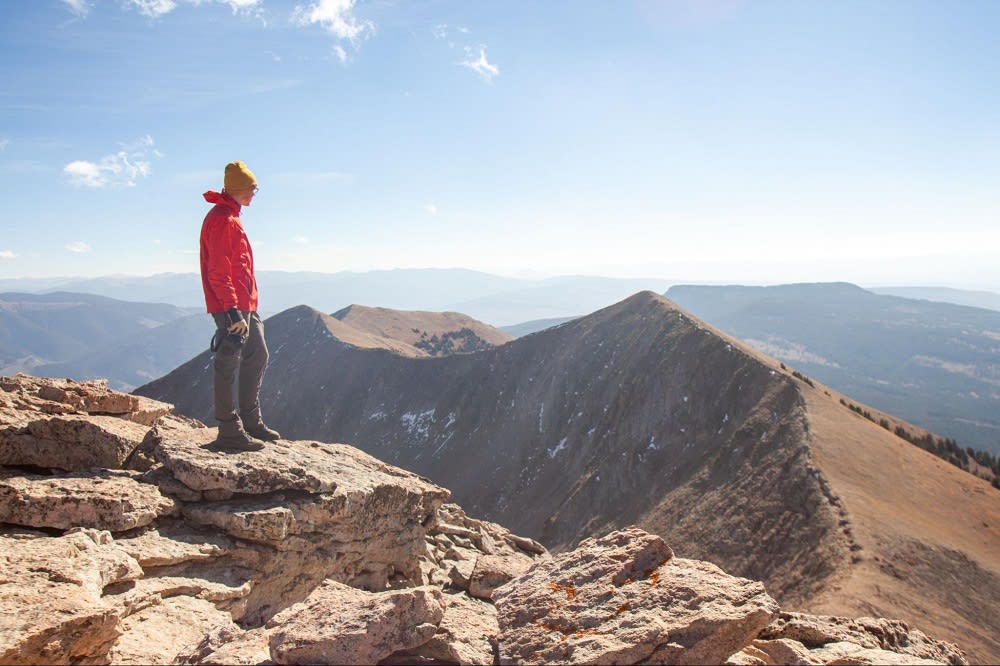 Photo courtesy of Unsplash

Colorado's unique landscape is synonymous with hiking. Towering mountains and deep valleys pepper the horizon, offering hikers an exciting, high desert terrain adventure. The McDonald Creek Canyon Trail is a hike through geology and local history, boasting intricate cave carvings and unique desert paths. This is a fairly easy hike that allows people of any skill level to participate in the splendor of Colorado's otherworldly views.

For a vast change of scenery hike the Mesa Top Trail through a lush landscape of thick foliage. Vast evergreen forests, vibrant wildflowers, and sprawling meadows create a panorama of beauty stretching as far as the eye can see. This is a moderate, 14-mile hike that's perfect for trail running, walking your dogs, or just experiencing nature.

For a slightly more challenging hike visit the Devil's Canyon Loop, a popular trail that takes you through seven miles of vast open spaces and towering canyon walls. This hike winds through paleontological sites and ancient rock paintings, making it one of the most historically rich areas in Colorado. Hiking in Fruita offers an exciting and unique look into the vast majesties of Western America.
Rafting
Summertime in Fruita means cooling down with watersports. Whether you want to paddleboard or white water raft, there's something for every nature lover. The mighty Colorado River flows from the Rocky Mountains down into Gunnison River and through Fruita, and over time has carved the massive valleys Colorado is known for.
Taking
day trips
down the river is a great way to experience Fruita's natural landscape. The Ruby and Horsethief Canyons is an easy trip for Fruita residents, offering 25 miles of rafting through vast canyon walls, prehistoric rock formations, and cave paintings from ancient Indigenous peoples.

Blue Harren Run is a hugely popular half-day trip through Western Colorado. This run features nine miles of river with small rapids and open swimming areas throughout, making it perfect for an exciting day with the whole family.

For a longer and more challenging day trip, visit Westwater Canyon, which boasts 17 miles of hair-raising Class Three and Four rapids and stunning views. Kayaking, skiing, paddleboarding, and tubing are also very popular in this area. Days in Fruita's sunshine and clear waters is time well-spent.
Horseback riding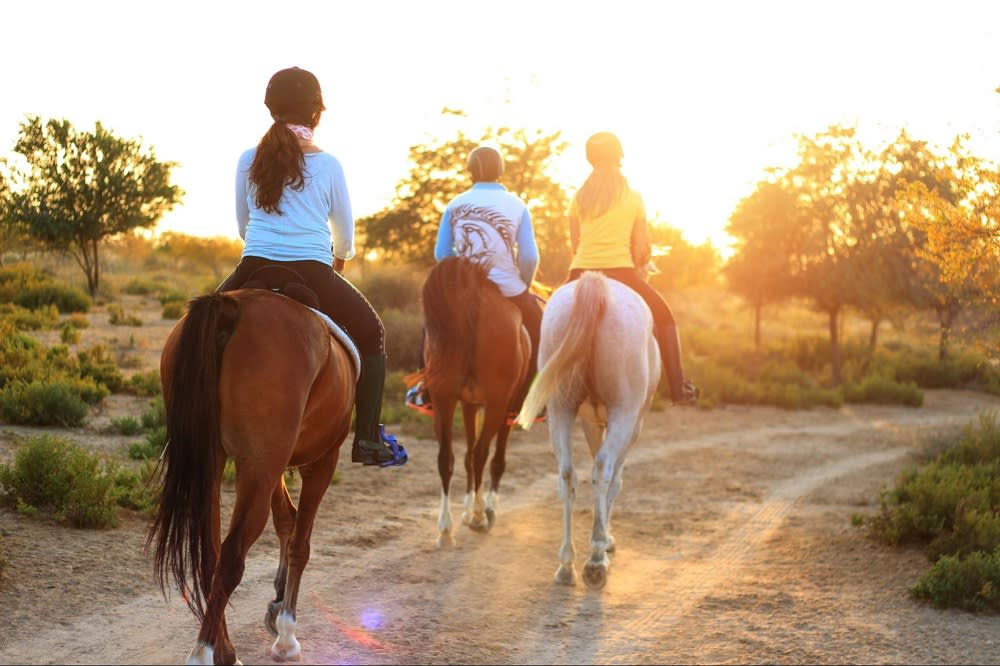 Photo courtesy of Unsplash
One of the most authentic ways to experience Colorado's natural beauty is on
horseback
. Trail riding through the canyons and valleys creates an intimate experience for all ages. Several trails throughout Fruita and along the Colorado National Monument offer an exciting look into the magnificence of the surrounding landscape.

The Red Rocks Ride takes you through the base of the Colorado National Monument to the McInnis National Conservation Area. This guided tour is an hour-long and is perfect for those new to horseback riding or looking for a laidback ride. Two-hour trails are available for more experienced riders, offering sunset views of this historic preserve.

For a once-in-a-lifetime trip, take a guided ride down to Colorado's federally-protected wild horse reserve. The Little Brooks Herd is a group of wild mustangs that reside near Grand Junction. This trail ride offers a rare look into wild America.
Colorado National Monument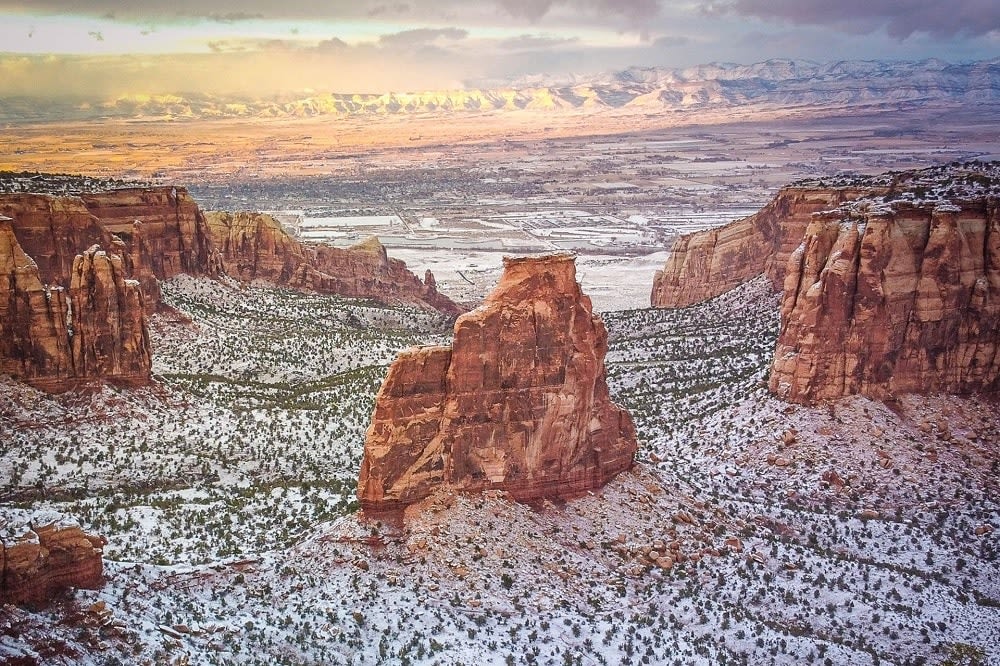 Photo courtesy of Unsplash

The Colorado National Monument is the beating heart of Fruita. This expansive landscape is home to the soaring cliffsides and vast valleys that are integrated into the landscapes of the American West. This area is a powerful portrayal of nature, the force it carries, and how it has carved the region we see today. This natural spectacle is a perfectly preserved picture of the past, with uninterrupted cliffs and towering monoliths creating a sense of complete separation from our modern world.

This preserve dates back to a staggering 1.7 billion years and was thought for a long time to be inaccessible, effectively protecting the nature within from commercialization. In 1911, the area was officially established as a national monument and has been revered as one of our nation's crown jewels ever since. Today, this monument draws in people from all over the world who are eager to experience hiking, road biking, camping, and rock climbing within.
Rimrock Drive is a 23-mile-long road that coils through the preserve's mountain peaks and valleys and is said to be one of the most scenic roads in America. Regardless of your experience level or skillset,
Colorado National Monument
should be top of your list when looking to enjoy the natural landscapes of Fruita.
Are you interested in moving to

Fruita

?
Fruita, Colorado is a timeless area nestled between modern life and the ancient world. This otherworldly region is a picturesque time capsule of Western America and an oasis for nature lovers everywhere. If you're interested in Fruita real estate, reach out to
The Brunswick Team
today. Jim Brunswick and associates are professionals specializing in buying, selling, and investing in properties around Colorado. This team of agents provides unparalleled customer service in order to make buying and selling your home easy and enjoyable.

*Header photo courtesy of Unsplash